OCA presents Gov. Mike DeWine with a framed copy of the 10 commandments for hanging in his office
---
Sat, Sep 7th, 2019 9:40:10 am
OCA presents Gov. Mike DeWine with a framed copy of the 10 commandments for hanging in his office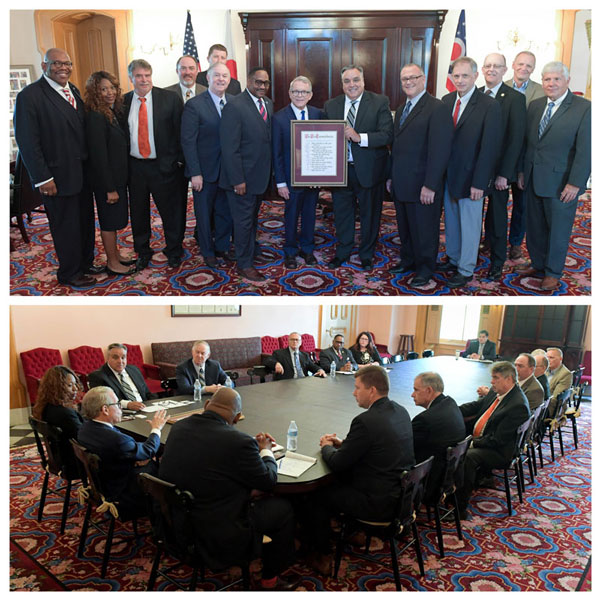 Joining us in the presentation was this distinguished group of leaders from across the state, we had a sit down with Governor DeWine to discuss areas of faith outreach and religious liberty issues. We will give you more information in the coming weeks on areas in which the faith community will be assisting to help solve some of the pressing needs in our communities around the state of Ohio.
Joining OCA President Chris Long in the meeting was Pastors Frank Carl, John Hayes, John Rasicci, John Coats, Mark Able, Phil Fulton, Bob Burney, Judge Brown, OCA board members and advisors Larry Carlson and Garry Meeks.
The Ohio Christian Alliance has presented over 200 members of the Ohio General Assembly with framed copies of the Ten Commandments for hanging in their offices since 2003, including those serving as Governor, Attorney General, Secretary of State, Auditor, and Treasurer.
---