Heartbeat bill fails by ONE VOTE...
Sat, Dec 29th, 2018 1:47:27 pm
It is with great disappointment that we bring you the sad news that Ohio's Heartbeat Bill H.B 258 has failed in a veto override attempt today in the Ohio Senate. 19 votes were cast to override Governor Kasich's veto of the bill; 20 votes were needed. The measure lost by just one vote. The Ohio Christian Alliance is committed to working with those members of the Ohio General Assembly who will be sworn in to serve in the 133rd General Assembly that will be seated in January. Governor-elect Mike DeWine has pledged to sign the bill into law once he is Governor. We will continue to fight for protecting the life of the unborn, we are their voice! We value all human life as God has given.  - OCA President Chris Long
Ohio House Overrides Governor Kasich's Veto by 60 Votes Heartbeat Bill
Thu, Dec 27th, 2018 11:14:10 am
Ohio House Votes to Override Governor Kasich's Veto on Heartbeat Bill H.B. 258. It now heads to the Ohio Senate. Stay tuned....
OCA President Chris Long made the following statement, "Over the past twenty years, the Ohio Christian Alliance has supported pro-life legislation ranging from adoption support to restriction on abortion.  Forty-five years have passed since the U.S. Supreme Court decision legalizing abortion on demand in all fifty states.  That decision struck down many existing state laws that restricted abortion or had banned it outright.  In the years following that terrible decision by the U.S. Supreme Court, the view of child-rearing and the nuclear family has suffered great loss. We commend the members of the Ohio General Assembly for voting to protect unborn children by supporting H.B. 258, Ohio's Heartbeat Bill."
Ohio's Heartbeat Bill H.B. 258 Passes Both Chambers, Heads to Governor Kasich
Tue, Dec 18th, 2018 10:56:37 pm
Ohio's Heartbeat Bill H.B. 258 Passes Both Chambers, Heads to Governor Kasich
The pro-life legislation that will ban abortion when a heartbeat is detected, sponsored by State Representatives Hood and Hagan along with fifty co-sponsors, last week passed the Ohio Senate and now heads to Governor Kasich's desk. Governor Kasich announced that he will veto the legislation. A joint letter, signed by pro-life family groups from around Ohio, including the Ohio Christian Alliance, has been written to the Governor, urging him not to veto, but to sign the legislation.  Call Governor Kasich today and urge him to sign Ohio's Heartbeat Bill H.B. 258 into law, protecting the most vulnerable member of our society, the unborn child in the womb. 614-466-3555
Pastor who voiced radio ads in support of Issue 1 now is a definite NO vote on Issue 1 - Report
Sun, Oct 28th, 2018 12:42:28 pm
Pastor who voiced radio ads in support of Issue 1 now is a definite NO vote on Issue 1 - Report

Pastor Greg Delaney, who earlier this month was heard on radio ads in favor of State Ballot Issue 1 that was aired on hundreds of radio stations, a combination of talk, Christian, and sports stations, has now come out OPPOSED to State Ballot ISSUE 1.
OCA President Chris Long stood with Pastor Greg Delaney, who works with drug and alcohol and addiction treatment programs, and has been featured by the Health and Human Services Department in Washington, in a press conference in Columbus on Monday, October 15,  to oppose State Ballot Issue 1. Pastor Greg said the following:
"I am here today to urge you to do as I have done and vote "no" on State Issue One. I previously provided public support in favor of Issue 1. I had confidence that Issue One would generate much-needed funding so Ohioans could get access to treatment for drug and alcohol addiction. I wholeheartedly agree with the premise that Ohioans in need of treatment should get that support...
Yet after my support for Issue 1 became public, many long-time colleagues, other members of my faith community, friends from the mental health and recovery community began calling, writing, asking me to take a closer look at the measure. 
Out of respect, I did. After much prayer and conversation, I felt compelled to publicly change my position and put voice to my opposition to State Issue One." 
Here is the Ohio Christian Alliance press release from Monday:  
Justice Kavanaugh Has Been Confirmed and Civility has Prevailed
Fri, Oct 12th, 2018 9:01:53 am
Ohio Christian Alliance President Chris Long made the following statement today regarding the confirmation of Justice Brett Kavanaugh to the U.S. Supreme Court:  
  After a long and arduous confirmation process, the United States Senate today confirmed Brett Kavanaugh as the next associate Justice of the U.S. Supreme Court.  Justice Kavanaugh brings a wealth of judicial experience and knowledge to the Court. Today, the U.S. Senate members who voted to confirm Justice Kavanaugh took a courageous and meaningful stance. They were not only voting for the next justice of the Supreme Court, but they were also casting a vote for the civil, constitutional confirmation process that the United States Senate Chamber is constitutionally bound to conduct.
We want to thank all our member supporters for their continuous prayer for the Kavanaugh family and for our U.S. Senators during this process.
In the face of incivility and at times a spirit of anarchy from those on the Left who opposed Justice Kavanaugh for the bench, a higher moral civil response prevailed. We would like to specifically thank Senator Rob Portman from Ohio who cast a vote in the affirmative for Justice Kavanaugh's confirmation."
If we cower and drawback, we will lose this fight. But, if we pray, we can seize the day. 
Wed, Sep 26th, 2018 11:38:40 am
If we cower and drawback, we will lose this fight. But, if we pray, we can seize the day.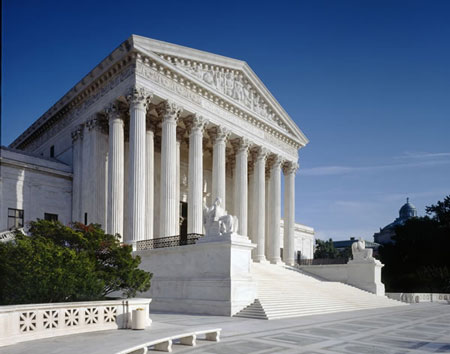 As you are aware, much is at stake this week in the U.S. Senate Judiciary Committee, as a high profile hearing will take place we are now told, on Thursday September 27th, on the confirmation hearing on Justice Brett Kavanaugh. The eleventh hour accusation in a letter that was presented to the media by California Senator Diane Feinstein has delayed the committee vote and Senate confirmation of Justice Brett Kavanaugh. Republican Senators complain that they have not seen the unredacted letter that Senator Feinstein produced only after the hearings were concluded. She states that she was in possession of the letter for two months. Much has been made in the media of Christine Blasey Ford's accusation against Brett Kavenaugh. He has released a brief statement categorically denying the charge and states he was not at the location at which she says the incident took place 36 years ago. In a back and forth maneuvering through her attorney and Chairman Senator Grassley, Ms. Ford, we are told, will now testify before the committee. Other information has come forward from other news sources that you may have not heard of, as the mainstream media has not provided this information. Here is a statement that was made on the Ohio Christian Alliance Facebook page this weekend. 
"It has come to light that Dr. Ford works for a company that produces an abortion pill. Her accusation brought against Judge Kavanaugh has yet to be corroborated by other sources. In fact, just the opposite. Women throughout his career vouch for his character and professionalism. This woman's far-fetched claim with few specifics and short on details appears erroneous in nature and the motive is now beginning to manifest itself. If she testifies under oath before the U.S. Senate committee, she should be mindful of that. There are many in this country that are beginning to take false accusation seriously and are calling for punitive sentencing of those who present false testimony. As the commandments state, 'Thou shall not bear false witness against thy neighbor. Deut. 5:20'"
Ms. Ford's attorney is a known liberal activist, and we will all learn on Thursday what Ms. Ford's claim is. But what we do know is that she has produced writings in support of an abortifacient drug. And according to the Gateway Pundit, she was compensated for her writings. We thought it important that you receive this additional information. What we do ask of you is to pray. We are in a spiritual battle. We know that ever since the 2016 Election, the President, the Vice President, and his administration, have been under constant assault by the radical Left of this country.
We as Christians must not fall asleep at this time or cower back from the battle. We wrestle not against flesh and blood, but against principalities, against powers, against the rulers of the darkness of this world, against spiritual wickedness in high places. (Ephesians 6:12) Please join us in prayer this week for Mr. Kavanaugh and the Senate committee.
Thank you and may God bless you. 
Chris Long
News Index and Archives