Thanks to everyone who helped to make the OCA Freedom Banquet a special evening of encouragement and blessing.
Sun, Jul 26th, 2020 11:00:23 pm
Thanks to everyone who helped to make the OCA Freedom Banquet a special evening of encouragement and blessing. Thanks to Dr. Paul Jehle for his presentation on the Pilgrims and the Plymouth Landing 400th year. We'd also like to thank State Auditor Keith Faber and SOS Frank LaRose for sharing with our attendees. Special thanks to our emcee Matt Miller and Melanie Murphy Miller for the presentation of patriotic music.  CLICK HERE TO SEE PICTURES FORM THE OCA FREEDOM BANQUET!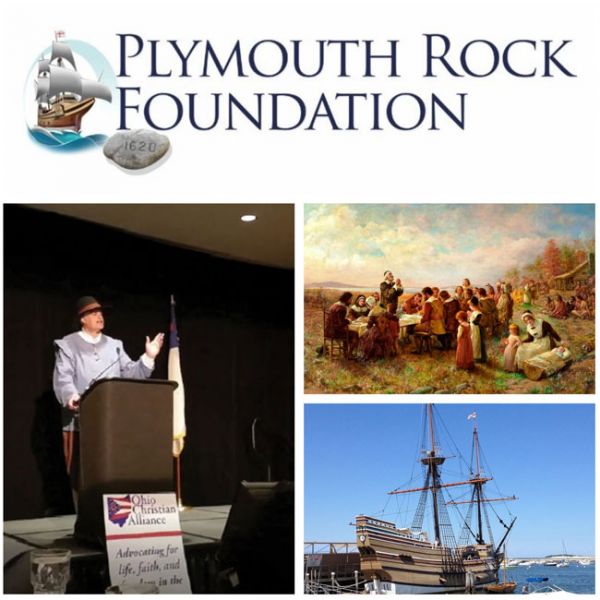 CLICK HERE TO LISTEN TO THE MESSAGE FROM DR. PAUL JEHLE
Protests, Riots, and the Anarchist Group ANTIFA- The Christian Response
Wed, Jun 17th, 2020 8:19:41 pm
Protests, Riots, and the Anarchist Group ANTIFA- The Christian Response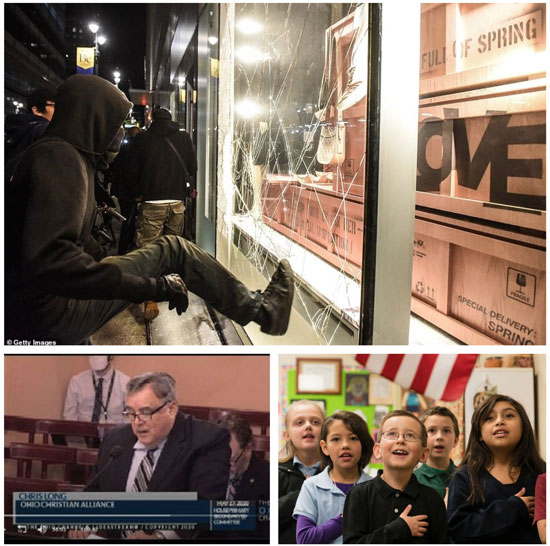 Protests sparked in cities across America in response to the viral video of the arrest and death of George Floyd. What followed were protests that turned into riots and something more, orchestrated anarchy in the city streets of America by the well-funded organized domestic terrorist organization ANTIFA. In this program, we receive a detailed report of the tactics, funding, and organization of the group ANTIFA. 
Part 2 Constitutional studies in the Ohio classroom. The audio testimony presented by OCA President Chris Long in the Primary and Secondary Education Committee held on Tuesday, May 26th before anyone knew what was happening in the outside world in relation to the George Floyd tragedy. Of special interest is the discussion with committee members as it relates to the importance of Constitutional studies and the rights of all men and women under the U.S. Constitution. Tune in and tell a friend.
Dear Governor DeWine,
Sat, Jun 6th, 2020 12:34:49 pm
The Honorable Mike DeWine
Governor of the State of Ohio
Riffe Center 30th Floor
77 S High St
Columbus, OH 43215-6117
Dear Governor DeWine,                                                                                   June 5, 2020
I am writing you today concerning the COVID-19 shutdown policy for nursing homes and health care facilities. We are now entering the fourth month of a lockdown on nursing homes across the State of Ohio. Husbands, wives, children, and loved ones have not been able to go in and visit their family members in Ohio's nursing homes. Our elderly who deserve visits, care and the expression of respect from those who love them have been denied this since the order went into effect.
There are numerous heartbreaking stories of family members who were not able to be with their loved ones during their final days and hours on earth. This is cruel, and an unusual act of government policy. The untold sadness, sense of loss and remorse of those who were not able to pray with, care for, and simply just express their love to the ones they cherish before they left this life is something that I never thought we would see state government impose. The original intent of safeguarding our nursing home residents from the coronavirus may have been set forth with good intentions, and many Ohioans, including myself, thought this might be for a few weeks, but the duration of now going into 4 months with no plan for at least one family member going in to meet with their loved one is unacceptable.
We are receiving numerous reports that these residents in the nursing homes are becoming despondent, confused, and not eating. Their family advocates are not able to properly fulfill their roles in helping to oversee the health care needs of their loved ones in Ohio nursing homes; the order forbids them from entering the facilities to observe what health care workers may or may not be doing to care for their loved ones.
My own mother has dementia, and I have not been able to see her since February in-person. She does not understand why we cannot come in to see her, and I can tell that she feels as if we do not care; every time we see her through the window it breaks our hearts. I never thought  I would live to see the day that a government would keep me from fulfilling one of the commands of God to "honor thy father and thy mother, that thy days may be long upon the earth." Exodus 20:12
My mother lived through the Great Depression in hard poverty, then WWII, then raised her family and served others. She and so many like her deserve better. Governor, I urge you in the strongest terms – allow family members to meet with their loved ones in Ohio's nursing homes.
The goodwill and patience of Ohioans who have been waiting to hear from your office about a plan that would allow for visitation while safeguarding the residents has expired. We long thought that by now an announcement would have been forthcoming, but the reality is, these seniors are wasting away in loneliness and a sense of imprisonment. They committed no crime, yet they are serving a punishment from a draconian order of government that is keeping them from family and friends.
Even the incarcerated in Ohio's prisons for the worst types of crimes are entitled to visitors, but our elderly, some of the greatest generation, are being forced into seclusion without their consent. We urge you in the strongest terms, appealing to your good will and judgement, that the time has come to set forth a plan to allow for family and loved ones to visit their beloved family members in Ohio's nursing homes.
Sincerely,
Chris Long
President of Ohio Christian Alliance
Saying goodbye to our good friend, Andy Thompson.
Thu, May 14th, 2020 4:42:04 am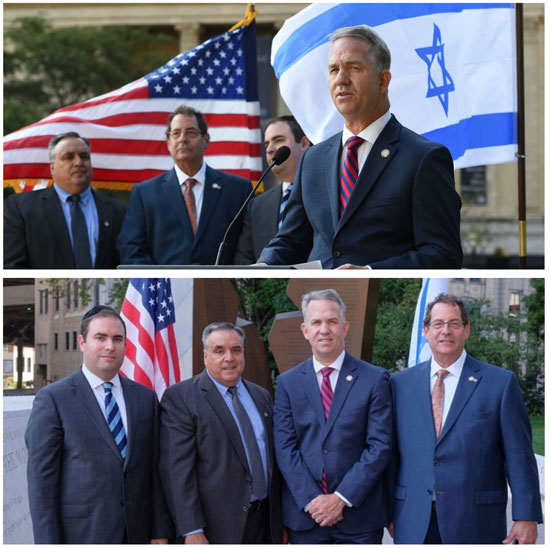 This morning, unexpectedly, former State Rep. Andy Thompson of the 95th Ohio District, passed away suddenly. Andy Thompson was a friend to many who came to know him at the Ohio Statehouse during his time of serving the 95th District. As testimony to his life and character, many tributes are being posted today in acknowledgment of our dear friend. 

Rep. Andy Thompson was a sponsor of the ban on human cloning and chief sponsor of the anti-Boycott, Divestment, and Sanctions (BDS) Resolution. Andy wanted to take a strong stance in support of the State of Israel by opposing the BDS movement, which he believed to be an anti-Israel movement here in the United States. Ohio Christian Alliance was proud to stand with Rep. Thompson in support of the Jewish people and the State of Israel. Rep. Thompson served with distinction as he proudly represented the people of the 95th District.

A native of Marietta Ohio, he was proud of his historic hometown and was happy to show visitors around the charter city of Ohio. Andy was also co-author of the Bird Watcher's Digest that received national acclaim. If you ever wanted to know the species of a particular bird, Andy was always willing to help you out. He was a man of the people, always available for constituents, and willing to discuss pending public policy with interested parties from around the state. He was known far beyond the 95th District as a serious legislator.

We will miss our good friend, and our thoughts and sincere prayers are offered on behalf of his wife Jade, and his family. God bless his memory. 
Ohio Christian Alliance Calls for Hamilton County Prosecutor Joe Deters to Apologize for his Outrageous Statements Concerning Houses of Worship
Fri, Apr 17th, 2020 6:42:18 pm
FOR IMMEDIATE RELEASE                                                                                                               APRIL 17, 2020
Ohio Christian Alliance Calls for Hamilton County Prosecutor Joe Deters to Apologize for his Outrageous Statements Concerning Houses of Worship
Hamilton County Prosecutor Joe Deters threatened people of faith concerning their ability to congregate according to their First Amendment rights. For a county prosecutor to misuse his position of authority in this way is an outrage. Prosecutor Deters crossed the line of public trust when he threatened churches and their attendees from congregating and worshiping according to their First Amendment rights. On April 4 in a radio interview on WLW 700 AM Cincinnati, Prosecutor Deters stated that if he were governor, he would tell churches that the first attendees at their church would be the National Guard, stopping them from congregating. We can only thank God that Mr. Deters is not Ohio's Governor.
Here is the complete statement that Mr. Deters made on Saturday, April 4 as reported in the Cincinnati Enquirer,
"If I was the governor, I would tell these churches, the first attendees at your church is going to be the National Guard because we are stopping this right now, OK," Deters said. "We're stopping it. No one is asking you not to pray to God. No one is asking you not to pray to Allah. No one is asking you not to pray. It can be done remotely. It's not a problem, but if it applies to these kids in Over-the-Rhine, it should apply to those churches, too, and they need to just stop it."
For the county prosecutor of Hamilton County to suggest that the National Guard should bar churches from congregating is an egregious abuse of power. Therefore, the Ohio Christian Alliance calls on Prosecutor Deters to offer a complete and thorough apology to all houses of worship in the Cincinnati area.
OCA President Chris Long made the following statement, "Thankfully Governor DeWine, in his social distancing guidelines, has not ordered the churches, but has given strong guidance to houses of worship statewide to help lessen the coronavirus curve. Governor DeWine has complimented churches throughout the state, as they have found creative ways to congregate and to honor the social distancing guidelines for the past five weeks. Churches are conducting services online, teleconferencing, holding drive-in services, and some are meeting in small groups, but no one at the state level has called for heavy policing of churches congregating. Prosecutor Deters' statements are out of step with the majority of Ohioans. The Ohio Christian Alliance will be waiting to hear Mr. Deters' apology."
Attorney General Bill Barr issued a statement this week reviewing civil liberty violations by local authorities against churches and houses of worship.
###
Contact Chris Long 330-887-1922
Letter to Governor DeWine concerning keeping parks and trails open to the public
Tue, Mar 31st, 2020 10:20:59 am
Dear Governor DeWine,                                                                                                              March 30, 2020
I am writing to you concerning the suggestion in today's press conference by a member of the media concerning whether you are considering closing the state parks. According to the reporter, some people were not practicing social distancing while congregating in a park. While this might be true, for the most part, people are practicing social distancing as they are taking advantage of getting needed exercise and outdoor activity, utilizing Ohio's parks and hiking/biking trails.
Ohioans have supported the majority of your initiatives to flatten the curve on the coronavirus outbreak. However, there comes a point when government can push too far, restricting people beyond reason.
Please consider that if you were to close the state parks, as was suggested, it would have a disastrous effect for people already under stress for a host of reasons in relation to the coronavirus health care crisis.
Families and individuals need to be able to go out into fresh air to run, walk, bike, hike, and stretch their legs. I know that you are concerned about this, as many Ohioans will be struggling with bouts of depression and emotional stress because of the uncertainty of life right now. Many people I talk with are already concerned about their personal economics, as some have had their businesses closed, others have been laid off or their hours severely lessened, and others have had to take a reduction in pay just to retain their employment. If you were to close the parks, in our opinion, this would have a disastrous effect, as people would feel caged in beyond reason.
We urge you, please keep Ohio's parks and trails open to the general public with the emphasis that they continue to practice social distancing when out and getting exercise. I want to refer to what President Trump said in one of his recent press conferences concerning Americans' ability to go out and enjoy the National Parks. The Department of the Interior has waived fees to the parks so that Americans can have access at this time. The President also spoke about his concerns that some Americans would be so depressed that it would lead to higher rates of suicide.  Reports from other states have already shown a sharp increase in suicide rates this past week.  
It is for that reason, and for these concerns that we write you today about this specific issue. Please know that we are praying for you and your staff as you guide Ohio through these difficult days of the coronavirus health crisis. 
May you be encouraged to know that many Ohioans are praying for you.
Sincerely,                                                                                                         Ron Koehler, Esq., Secretary
Chris Long, President Ohio Christian Alliance                                                Alfred B. Davis, Treasurer
News Index and Archives