OCA Policy Luncheon with Rick Santorum Friday May 9, 2014
Wed, Apr 9th, 2014 2:35:55 pm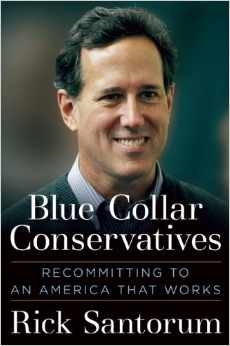 Senator Rick Santorum will be coming to Ohio on his book tour and will conduct a policy luncheon with the Ohio Christian Alliance on Friday,     May 9  from noon to 2 p.m. at the DoubleTree Akron/Fairlawn,  3150 West Market Street, Akron, Ohio. Tickets are $50 each or $500 for a table of ten. Click Here to purchase your tickets.  or phone 330-887-1922
CLICK HERE FOR REGISTRATION FLYER
STATEWIDE CITIZENS AUDIT OF BOARDS OF ELECTIONS Addressing Election Reform and Voter Fraud- press conference
Sat, Mar 29th, 2014 5:32:58 pm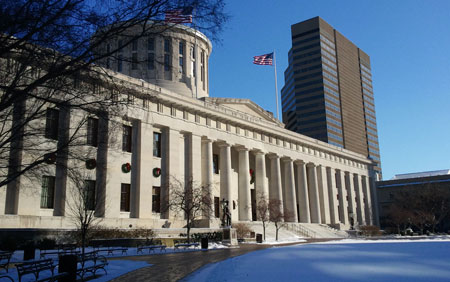 Findings of the Citizens' Audit of more than 44 boards of elections from the 2012 November 6th Presidential Election were presented at the Ohio Statehouse on Tuesday. The audit was conducted in response to reports that we received in our office in the days leading up to and following the election of last year of suspected voter fraud, problems at polling locations, including voting machines, provisional ballots, voter identity, and irregularities. We thought it only prudent that we would investigate and follow up on these complaints and reports. The project grew in scope throughout the year, but we remained committed to seeing it through, as we received credible information that will be helpful to legislators and the Secretary of State as they seek to address these concerns regarding Ohio's elections process. We presented our findings to the Ohio General Assembly, Secretary of State, Attorney General, and members of the media in a press conference to be held this week, The information that we have collected has come from poll workers, boards of elections, and sworn statements from individuals, detailing a list of problems in the elections of the Nov 6, 2012 Presidential Election in Ohio. As the Ohio legislature considers election reform legislation, the findings of this report will prove to be helpful as they draft meaningful legislation to fix Ohio's election laws.  We also submited a list of recommendations, including photo ID requirement, limiting early voting, eliminating Golden Week, and making provisional ballots a different color to eliminate confusion at the polling locations.  WE HAVE POSTED OUR REPORTS AND FINDINGS ON THIS WEBSITE.  Special note:  The audit is ongoing. Additional information will be posted as it is made available. If you have a story that has not been told, please contact our office at 330-887-1922. 
 CLICK HERE FOR PRESS RELEASE ON CITIZENS' AUDIT!
Click here for the report!                                                        Click Here for sworn statements of Voters  and poll workers.
video of Tuesday's press conference.      SAMPLES OF POLL WORKER PROBLEMS IN SOME OF THE  40 COUNTIES
Video of Mike Griffith's testimony at press conference (polling location coordinator Cuyahoga County)
Video of Doris Durica's testimony (precinct worker Cleveland) - problems with absentee list on Election Day.
Policy and Legislative Oversight Committee - Contact to Support H.B. 250 AND H.B. 269 PHOTO ID REQUIREMENT LEGISLATION
Ohio's Ban on Human Cloning and Animal-Human Hybrid
Tue, Oct 29th, 2013 4:59:23 pm

Today, we applaud the reintroduction ofOhio's Ban on Human Cloning and Animal-Human Hybrid, H.B. 308, introduced by State Representative Andy Thompson of Ohio's 95th District,  along with eleven House co-sponsors. OCA President Chris Long states, "For the past ten years, OCA along with other pro-life organizations, has been working with members of the Ohio Legislature to ban embryonic stem cell research, human cloning, and in recent years, animal-human hybrid. Some medical laboratories have delved into the surreal world of intermixing animal and human DNA with no legal or moral boundaries. These experimental practices simply are outrageous! Animal-human hybrid research is currently being conducted in England, which many in the international medical community now consider to be a rogue medical state. This experimentation has also been conducted in U.S. laboratories, thus the need for legislative language to provide guardrails."
Leading the testimony on this legislative ban will be Dr. David Prentice of the Family Research Council who states, "HB 308 provides common sense restrictions on human cloning and animal-human hybrid in Ohio. There are no valid medical or scientific gains that exist or will come from human cloning or hybrid techniques, rather these are abuses of science and should be prohibited.  Our focus should be on lifesaving methods such as adult stem cells that put the patient first."
Ohio Christian Alliance believes that no human life should begin and end as the subject of an experiment.  We attest that a process that knowingly encourages human life to be created, manipulated for research, and ultimately destroyed is immoral and should be prohibited.  And all who believe that human life, including nascent human life, is a unique and precious gift from our Creator have an obligation to support efforts to ban it.  The bottom line is still that any ban short of a total prohibition on human cloning further devalues the sanctity of human life. Ohio Christian Alliance commends State Representative Andy Thompson and the co-sponsors of H.B. 308 for taking the leadership role in sponsoring this key legislation.
###
OCA Fall Freedom Banquet 2013 with Pastor Rafael Cruz.
Mon, Oct 14th, 2013 8:36:54 pm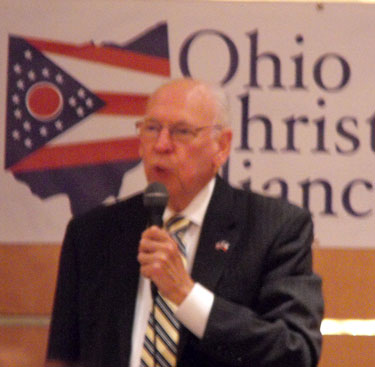 Pastor Rafael Cruz, father of Senator Ted Cruz, delivers keynote message at OCA Fall Freedom Banquet 2013!
Click here to hear the full audio message

This Week With Rick Santorum
Fri, Aug 23rd, 2013 10:20:54 am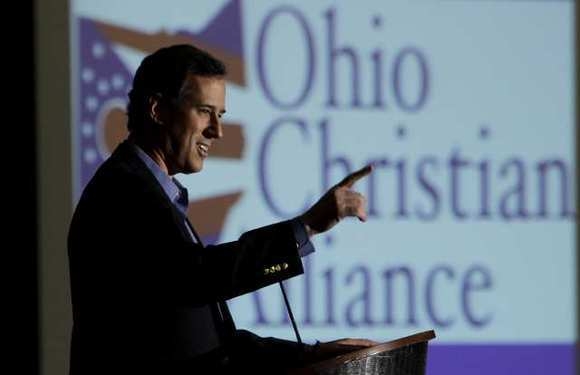 Former Senator Rick Santorum will be this week's guest on Christian News in Focus at 3:00 p.m. Wednesday August 21st on 1220 AM WHKW Cleveland/Akron/Youngstown.  The broadcast can also be heard on Monday night August 26th at 7:00 p.m. on WNPQ, Canton.  You can also hear past programs by clicking here for our online archived audio link.  Tell a friend.
Legendary Singer Pat Boone and 60 Plus Chairman Jim Martin conduct a roundtable discussion on ending the federal death tax.
Sun, Aug 18th, 2013 2:32:28 pm
Pat and Jim were in Cleveland for the National Senior Games.  The two competed in the three on three basketball tournament for the 75-79 age range. Pat and Jim share a message that seniors can still be active and productive.  CLICK HERE TO SEE THE VIDEO.
News Index and Archives