Planned Parenthood Nationwide Protest Saturday, August 22nd
Thu, Aug 20th, 2015 12:33:05 pm
Planned Parenthood Nationwide Protest Saturday, August 22nd
Listen to this week's News in Focus Broadcast with Mark Harrington about the Planned Parenthood Videos
Mark Harrington, director of Created Equal, discusses the undercover investigative videos revealing the behind the scenes grotesque piecemeal selling of human body parts. OCA President Chris Long discusses with Mark how these videos have shocked the nation, revealing the inner workings behind the scenes by top officials at Planned Parenthood. The cavalier attitude demonstrated by top officials at Planned Parenthood while discussing the acquiring and selling of body parts to the highest bidder has sickened the nation. In response, a nationwide protest of Planned Parenthood facilities is scheduled for Saturday, August 22nd in over 300 cities across the country
Join the protest on Saturday at Planned Parenthood facilities across the country in over 300 cities. Click here to find a protest in your area.

Ohio Christian Alliance & Josh Mandel Present Marco Rubio Friday and Saturday
Tue, Aug 18th, 2015 12:27:02 pm
Ohio Christian Alliance & Josh Mandel Present Marco Rubio
OPPORUNITY TO MEET THE CANDIDATE
Ohio Christian Alliance will provide opportunities for you to meet Presidential Candidates as they come through our state. Here are two locations to meet and greet with Senator Marco Rubio. The events are free and open to the public but you must RSVP by clicking on the links and registering. Space is limited.
Join us in welcoming Senator Marco Rubio to Cleveland and Columbus this weekend! Spend your morning with Senator Rubio as he shares his conservative values and vision for a New American Century right here in the Buckeye State!
Here are the details:
When: Friday, August 21 - 9:30 AM to 11 AM
Where: Yours Truly, Valley View
TO REGISTER FOR THE VALLY VIEW EVENT CLICK HERE
When: Saturday, August 22 - 9 AM to 11 AM
Where: Buckeye Hall of Fame Grill, Grandview Yard
TO REGISTER FOR THE COLUMBUS EVENT AT THE BUCKEYE HALL OF FAME GRILL CLICK HERE
Be sure to register ASAP--you do not want to miss this opportunity to see Marco in our backyard!
THESE EVENTS ARE FOR INFORMATIONAL PURPOSES ONLY AND NOT TO BE INTERPRETED AS AN ENDORSEMENT OF A CANDIDATE OR CAMPAIGN COMMITTEE.
Right to Life Directors of Northeast Ohio and Cincinnati Discuss the Planned Parenthood Videos
Fri, Aug 14th, 2015 12:21:30 pm
Right to Life Directors of Northeast Ohio and Cincinnati Discuss the Planned Parenthood Videos and August 22 Protest RALLIES at Planned Parenthood Facilities Nationwide
Fri, Aug 14th, 2015 9:28:33 am
Right to Life Directors of Northeast Ohio and Cincinnati discuss the shocking Planned Parenthood videos and the legislative push to defund Planned Parenthood on the federal and state level.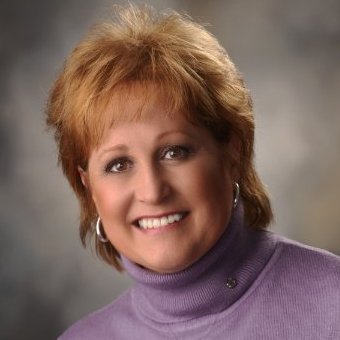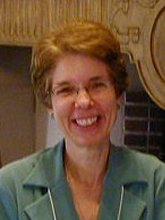 Denise Leipold        Paula Westwood
Chris Long discusses with Denise Leipold of Northeast Ohio Right to LIfe and Paula Westwood, Director of Cincinnati Right to Life, the undercover videos that the Center for Medical Progress has produced. Six videos in a series, revealing the inner workings of Planned Parenthood, reveal the distrurbing and gruesome details of the piecemeal sale of human body parts of aborted children for the highest bidder. These videos have shocked the nation. Hearings on Capitol Hill are being conducted on what criminal activity Planned Parenthood and its affiliates conducted as detailed in the revelation of these videos. The U.S. Senate, U.S. House of Representatives, and states across the country are now moving swiftly to enact legislation to defund Planned Parenthood. In a bipartisan effort, State Rep. Bill Patmon and State Rep. Margaret Conditt have introduced H.B. 294, legislation that will defund Planned Parenthood in Ohio.
Part II - The Ohio Supreme Court Orders Ohio Justices to Perform Same-Sex Marriages
In an opinion brief from the Ohio Supreme Court in response to a question about a Toledo judge who is a believing Christian and an elder at his church who refused to conduct same-sex marriages in his court, the Ohio Supreme Court Board of Profession Conduct issued this opinion. Though the opinion states that it is a non-binding resolution, it comes with a velied threat. In discussing it in detail with Attorney Daniel Schmid, Litigation Counselel for Liberty Counsel, a constiutional advocacy legal organization, it was apparent that this order by the State Supreme Court is forced tyranny against people of religious conscience. You can hear the whole interview by clicking on the link. SHARE WITH FAMILY AND FRIENDS.
SCOTUS Decision on Marriage - A Tectonic Cultural Shift
Sat, Jul 4th, 2015 12:07:13 pm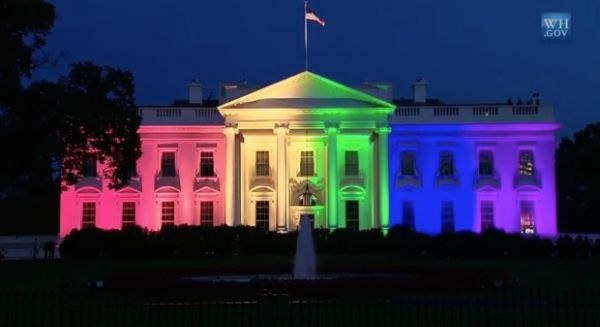 OCA Press Release on SCOTUS Marriage Decision
What this means going forward is that people of religious conviction will have their rights challenged and suppressed as a result of this new ruling. The Ohio Christian Alliance is committed to protecting religious liberty for individuals, churches, institutions and organizations that hold to a biblical world view. Their religious rights and conscience must be protected, as the U.S. Constitution guarantees religious freedom. OCA is prepared to work with members of the Ohio Legislature and the U.S. Congress to address these new challenges with newly drafted legislation that will protect these fundamental religious freedoms.
The four dissenting justices' opinions were foretelling in a warning in their statements. What troubles lie ahead for religious institutions and individuals in light of this newly crafted marriage law by the Court?
Spring Freedom Banquet with John Fund
Tue, Jun 30th, 2015 9:59:58 pm
Spring Freedom Banquet Speaker John Fund. Click on the links below to hear the speeches of John Fund, Auditor Yost, Treasurer Mandel, and OCA Pres Chris Long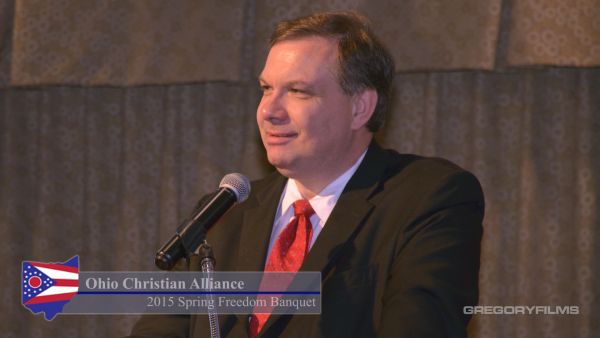 If you missed the banquet and would like to hear John Fund's speech, click here.
Click here for photo gallery of the OCA Spring Freedom Banquet.
Click here to hear the speech by State Auditor Dave Yost!
Click here to hear the speech by State Treasurer Josh Mandel!
Citizenship Sunday Voter Registration Drive July 5th
Wed, Jun 10th, 2015 10:56:31 am
Citizenship Sunday Voter Registration Drive at Your Church July 5th.  Sign up to be a volunteer at your church to register fellow congregants to vote!  CLICK HERE TO REGISTER TO VOLUNTEER!

Click here to fill out the OCA volunteer form to be a contact for your church. We will send you voter registration forms and an informational packet to conduct a successful voter registration drive at your church.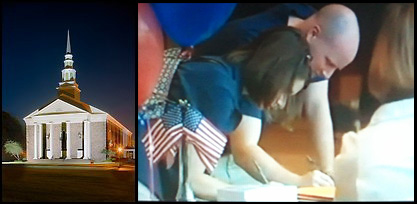 CLICK HERE TO DOWNLOAD THE VOTER REGISTRATION PACKET FOR YOUR CHURCH. 
News Index and Archives