Some helpful information if you are filing for a religious exemption from the COVID-19 vaccine
Wed, Jan 19th, 2022 11:27:53 am
The U.S. Supreme Court recent decisions do not interfere with filing for religious exemption with your employer
Some helpful information from the Ohio Christian Alliance when filing for religious exemption from the COVID-19 vaccine. Click here for the information sheet!
Here is some helpful information from Liberty Counsel on filing a Religious Exemption.

How to File a Charge of Employment Discrimination

VIDEO -Religious Exemption presentation     

OCA Celebrating 30 years of public service to people of faith in Ohio
Thu, Dec 23rd, 2021 10:44:38 am
OCA Celebrating 30 years of public service to people of faith in Ohio (video)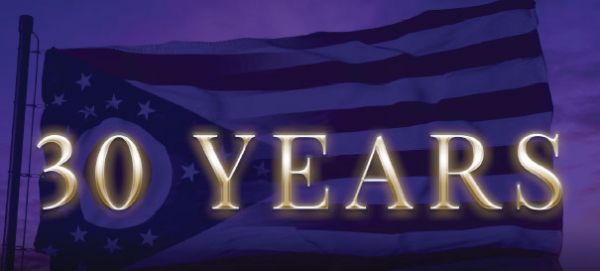 The story of the Ohio Christian Alliance is a story of coalitions and faith alliances; a story of sacrifice, commitment, and determination; a story of faith, and devotion to our American Constitutional principles. CLICK on the video that tells the story!
Help us continue the mission by making a contribution today!
400th Anniversary of the First Thanksgiving!
Wed, Nov 17th, 2021 12:02:28 pm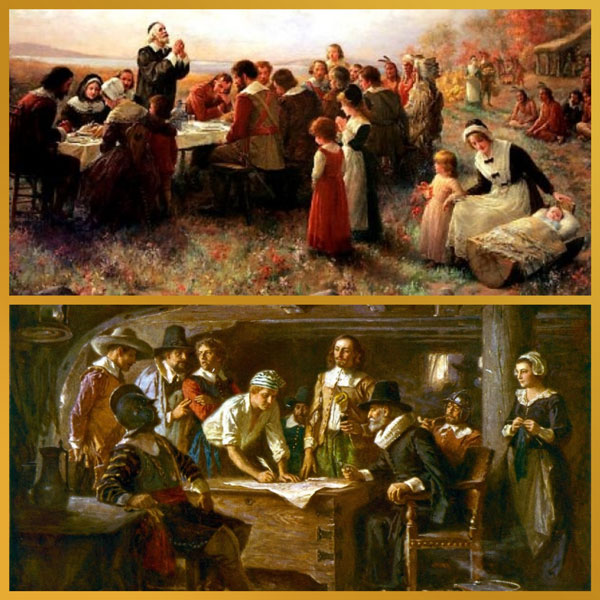 IN THE NAME OF GOD, AMEN. We, whose names are underwritten, the Loyal Subjects of our dread Sovereign Lord King James, by the Grace of God, of Great Britain, France, and Ireland, King, Defender of the Faith, &c. Having undertaken for the Glory of God, and Advancement of the Christian Faith, and the Honour of our King and Country, a Voyage to plant the first Colony in the northern Parts of Virginia; Do by these Presents, solemnly and mutually, in the Presence of God and one another, covenant and combine ourselves together into a civil Body Politick, for our better Ordering and Preservation, and Furtherance of the Ends aforesaid: And by Virtue hereof do enact, constitute, and frame, such just and equal Laws, Ordinances, Acts, Constitutions, and Officers, from time to time, as shall be thought most meet and convenient for the general Good of the Colony; unto which we promise all due Submission and Obedience. Dr. Paul Jehle pastor historian discusses the 400th Anniversary of the First Thanksgiving
IN WITNESS whereof we have hereunto subscribed our names at Cape-Cod the eleventh of November, in the Reign of our Sovereign Lord King James, of England, France, and Ireland, the eighteenth, and of Scotland the fifty-fourth, Anno Domini; 1620.
Mr. John Carver, Mr. William Bradford, Mr. Edward Winslow, Mr. William Brewster.
Isaac Allerton, Myles Standish, John Alden, John Turner, Francis Eaton,
James Chilton, John Craxton, John Billington, Joses Fletcher, John Goodman,
Mr. Samuel Fuller, Mr. Christopher Martin, Mr. William Mullins, Mr. William White,
Mr. Richard Warren, John Howland, Mr. Steven Hopkins, Digery Priest, Thomas Williams,
Gilbert Winslow, Edmund Margesson, Peter Brown, Richard BritteridgeGeorge Soule,Edward Tilly,
John Tilly, Francis Cooke, Thomas Rogers, Thomas Tinker, John Ridgedale, Edward Leister.
Edward Fuller, Richard Clark, Richard Gardiner, Mr. John Allerton, Thomas English, Edward Doten,
Religious Exemptions on COVID Vaccine with Mat Staver of Liberty Counsel
Tue, Sep 7th, 2021 9:49:36 am
Religious Exemptions on COVID Vaccine with Mat Staver of Liberty Counsel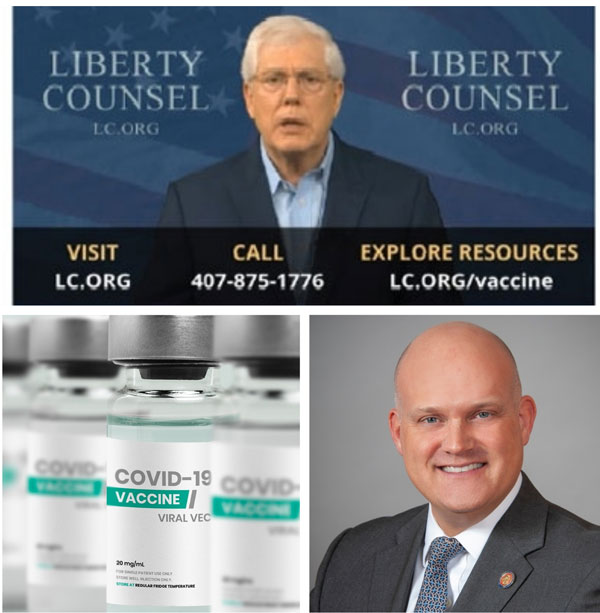 Health care workers across the state are facing the real prospect of employment termination due to the COVID-19 vaccine mandate, issued by hospitals, medical clinics, and other health care facilities in recent weeks. This will affect thousands of health care workers across Ohio, who last year were the frontline heroes of the COVID-19 pandemic, but are now being threatened with termination if they do not take the vaccine. Many cannot take it, due to health reasons, personal reasons, or religious conscience.  Mat Staver discusses with us that this is a nationwide problem and is about to affect us all with the lack of quality of health care as a result. Mat gives some practical pointers on how to file for a religious exemption. The Liberty Counsel law firm stands ready to help people of faith with this growing crisis. Video from Liberty Counsel
A Prayer For Our Times - These Six Things Does The Lord Hate
Mon, Jul 26th, 2021 8:23:33 pm
Scripture Reading: Proverbs 6:16-19
16. These six things doth the LORD hate: yea, seven are an abomination unto him:
17. A proud look, a lying tongue, and hands that shed innocent blood,
18. An heart that deviseth wicked imaginations, feet that be swift in running to mischief,
19. A false witness that speaketh lies, and he that soweth discord among brethren.
Let us pray…
Our Heavenly Father, we are in a day when men are speaking lies and sowing discord among your people. The proliferators of hate are having their way in our nation at this time. But your Word declares "How good and how pleasant it is for brethren to dwell together in unity." We seek unity and peace with our fellow man, but there are those who seek to divide us and sow discord. We freely admit to You that we are incapable in and of ourselves to accomplish unity and reconciliation. We need your wisdom and grace to guide us.
We look to the example of your servant President Abraham Lincoln who served our nation in a time of great divide when his fellow countrymen were literally killing each other on battlefields across the country. During those days of conflict and war, President Lincoln had a recurring dream. He saw himself on a fast ship, moving quickly to an indefinite shore. The President had this dream again as he urged Congress to pass the 13th Amendment before the close of the war that would abolish slavery. When the President spoke of the abolition of slavery, he stated, "Fellow citizens, we cannot escape history. We of this Congress and this Administration will be remembered in spite of ourselves. No personal significance or insignificance can spare one or another of us."  The President in his dream saw the shore on which all men will live free.
Your servant Martin Luther King, Jr., also had a dream that he would live in a nation where his children would not be judged by the color of their skin but by the content of their character.  We seek to advance the dreams of President Abraham Lincoln and Martin Luther King Jr. Now we ask that you bless this gathering tonight in our time and fellowship together. This we ask this all in Christ's name. Amen.  – OCA President Chris Long Invocation at the Summit County Lincoln Day Dinner 2021
Presentation of the Ten Commandments at The Ohio Statehouse
Tue, Jul 6th, 2021 10:45:33 am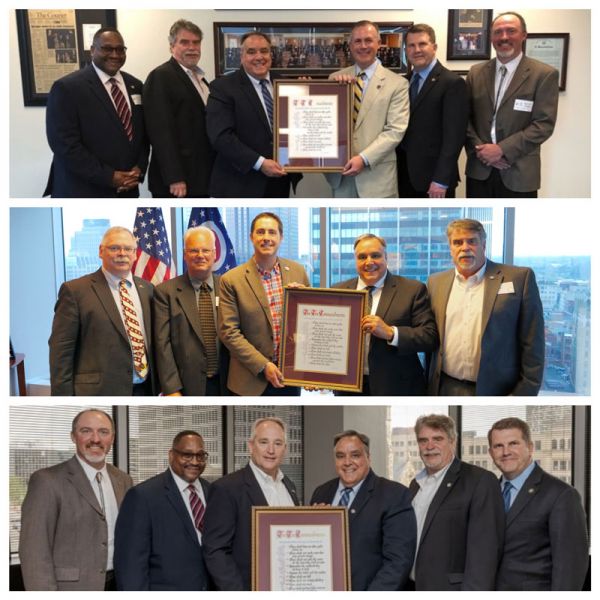 Ohio Christian Alliance presents Treasurer of State Robert Sprague with a framed copy of the 10 Commandments for hanging in his office, also presented were State Auditor Keith Faber and SOS Frank LaRose.  Since 2003 OCA has presented over 230 members of the Ohio General Assembly as well as Statewide officeholders and members of Congress with framed copies of the 10 Commandments for hanging in their offices.
News Index and Archives