An Historical Week Starts Monday With The Swearing In Of The New Members Of The Ohio House and U.S. Congress
---
Sun, Jan 2nd, 2011 1:07:46 pm
Chris Long



Monday begins what will prove to be an historical week with the swearing in of the new members of 129th Ohio General Assembly, and in Washington, the swearing in of the 112th U.S. Congress.   For Ohio, it will have special significance, for only the second time in our state's history will one of Ohio's Congressmen serve as Speaker of the U.S. House of Representatives.  John Boehner of Ohio's 8th District will be sworn in as the Speaker of the 112th Congress.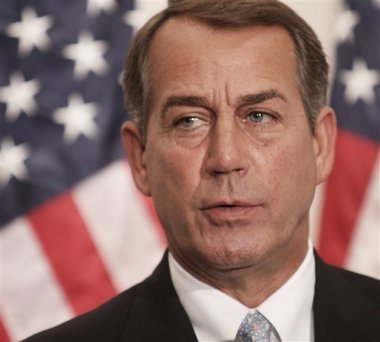 It will be my distinct honor as president of the Ohio Christian Alliance to be present for the swearing in of the 112th Congress.  Having spoken to several legislators following the election, there is a keen sense of awareness that the task that lies before members of the U.S. Congress and the Ohio House is a daunting task.  These elected officials are keenly aware that the people that elected them are entrusting them to make changes to the way Congress in recent years has operated.  Runaway spending, driving up our national debt, and legislation loaded with earmarks is a way of life that has to come to an end.  Business as usual in Washington and Columbus can no longer be tolerated.  Newly-elected Ohio legislators understand the severity of the state's $10 billion budget deficit, and newly-elected Congressional members are gravely aware of the trillions of dollars of debt that the nation is currently facing, perceiving all too well that a new direction is required.
It is encouraging to see that there are those who are beginning terms of office with the idea of serving the interest of our state and nation, not the longevity of their political careers.  These men and women will need our prayers and our voices of support and criticism when warranted.  Not much time  remains before serious consequences of the problems facing our nation begin to formulate for the long forseeable future.
I am reminded of the words of President Abraham Lincoln in his message to Congress in 1862,
The dogmas of the quiet past, are inadequate to the stormy present. The occasion is piled high with difficulty, and we must rise with the occasion. As our case is new, so we must think anew, and act anew. We must disenthrall ourselves, and then we shall save our country.

Fellow-citizens, we cannot escape history. We of this Congress and this administration, will be remembered in spite of ourselves. No personal significance, or insignificance, can spare one or another of us. The fiery trial through which we pass, will light us down, in honor or dishonor, to the latest generation.

 
---