Standing With Israel - Pastors Observe First-Hand How God Has Blessed the Land of Israel on CUFI Tour
Mar 15th, 2018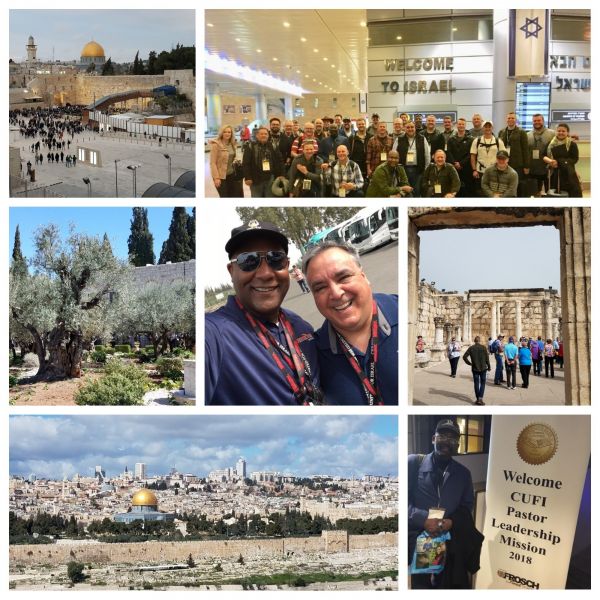 In the pictures above, The Western Wall, CUFI pastors arrive in Israel, the Garden of Gethsemane, Pastor Lyndon Allen with OCA President Chris Long, the Synagogue at Capernaum, and The Eastern Gate. 
Lyndon Allen, Central Regional Coordinator Christians United for Israel, discusses how God has blessed the land of Israel, and the significance of this 70th year of the State of Israel, founded in 1948. The return of the Jews is a Biblical prophesy come to life. OCA President Chris Long and Pastor Allen discuss the details of the recent Midwest Pastors Tour to Israel.
Part 2 - Mike Goldstein, Ohio Executive Director of Proclaiming Justice to the Nations, joins the discussion and explains the importance of supporting the State of Israel and speaking out against the growing anti-Semitism movement on U.S. college campuses, due in large part to the boycott, divestment and sanctions movement. Tune in and tell a friend.
Click on image to hear the broadcast